Dear Friends,
We hope this note finds you and your families well. What a strange world the last year has been. It seems we are getting back to our normal and our favorite part has been seeing the smiling faces of our customers.
Although a few challenges in 2021, we had a successful year. In retail it seems we are always planning for the next holiday, peach season, our annual pecan pie eating contest, Ms. Pearl's 10th birthday party, and then pecan harvest & our busy holiday season is here! This year we added redoing our website and adding some space onto our store to allow more room for shipping increase and corporate orders. After 15 years in this building and some growth the space is much needed.
On to the part that most long-term customers look forward to, the Berdoll family. Thankfully there is not much of an update. Still 9 crazy wild grandkids that are best friends. Hal & Lisa normally have a handful of grandkids that they love to take swimming and on nighttime buggy rides. There are many cousin parties at Nana & Papa's. Jared and I Love to watch our kids waterski and wakeboard. They also play football, baseball, basketball, & softball. Logan (10.5), Halle (7.5) and Austin (4.5) enjoy riding their four wheelers around the pecan store. My sister, Kylene, and her husband also have three children. Kyndall (11) plays soccer & basketball, Kenzie (8.5) barrel races, and Mason (4.5) plays soccer. My brother Brandon, and his wife, Brandi are super busy at Berdoll Sawmill. They are also busy with their three kids. Clay (10) plays baseball and is quite the fisherman and loves to hunt, Emily (6.5) loves t-ball and gymnastics, and Luke (3) keeps us all in line. Being the baby, he has a lot of cousins to keep up with.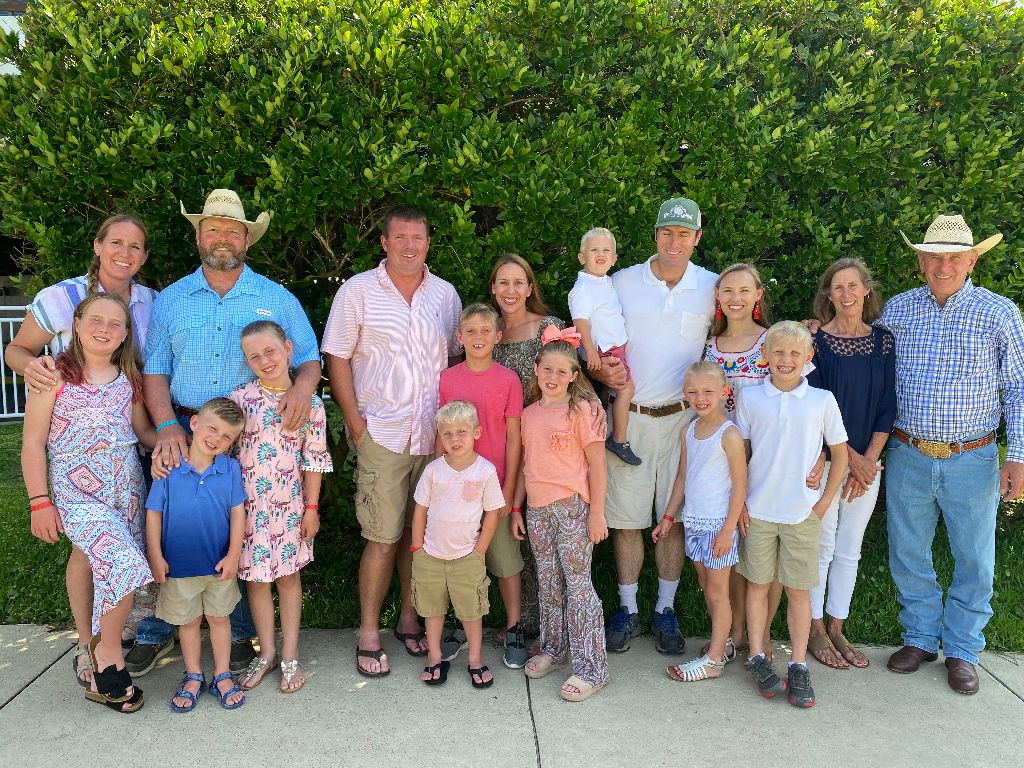 Berdoll's continues to make all our pecan candies and pecan pies. Our factory is one busy place everyday as pecans are graded, cracked, shelled, candied, and pies are made. If you have not stepped in our retail store we would love to meet you! We would love you to visit our new website, www.berdoll.com or call us and our friendly office staff will be ready to help you!
We are grateful to have a dedicated group of employees and extremely loyal customers that can help us push through any difficult year. Thank you for your business!
All our love,