Dear Friends,
I think that we can all agree that 2020 has been quite a year! My heart hurts for children that are not in school, for adults that are not at offices getting to see co-workers and friends every day, and for those that have lost family and friends.
We are fortunate to say that COVID-19 did not turn us upside down like much of the world. The end of March and the first few weeks in April were frightening. With the help of our dedicated staff, we were able to remain open 7 days a week. Jared and I juggled our work schedules and our kids' schedules to be at the store, as were scared how the pandemic would impact our business. We had many in-store and online specials and greatly increased our online budget. The most rewarding part of this is the new customers that we were able to meet that had driven by many times and not yet had the chance to stop. Travelers were simply happy to have somewhere new to go that had strict sanitization protocols with masked and friendly employees! The pecan crop is about 75% this year. We had good pollination weather, but spring rains have made scab control tough. We need dry weather and good irrigation to finish the year and be ready for a great fall.
I am beyond grateful to say that our family is HEALTHY and happy. Hal & Lisa are doing well. COVID-19 has slowed down their country western dancing, but they have enjoyed spending time at their place in Kerrville, where the grandkids love to go and fish! Jared and I love boating with our children, Logan (9), Halle (6.5), and Austin (3.5). We love to watch them waterski and tube. My sister, Kylene, and her husband also have three children. They spend their weekends at rodeos as they watch Kenzie (7) barrel race with siblings, Kyndall (10) and Mason (3.5), cheering her on. My brother, Brandon, and his wife, Brandi, continue to grow their sawmill business and run after their three kiddos, Clay (9), Emily (5.5), and Luke (2).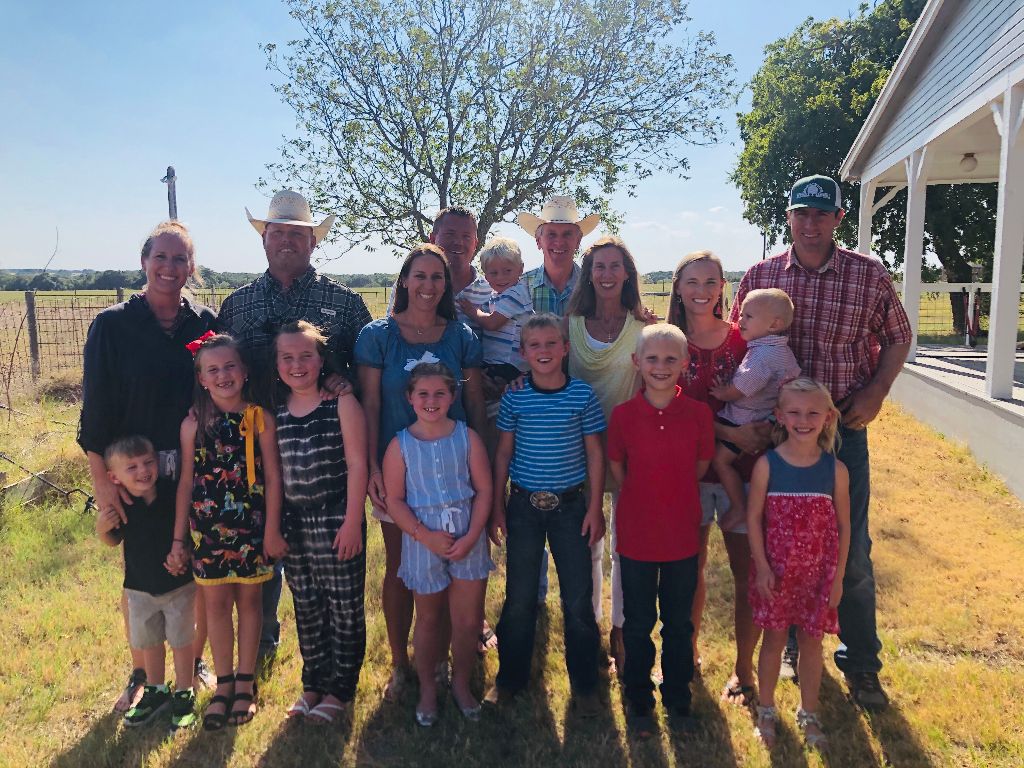 Berdoll's continues to make all of our pecan candies and pecan pies. We take great pride in the fact that we grade, crack, shell, and candy our own pecans. Dark Chocolate Pecans, Pecan Brittle, Chocolate Caramel Pecan Clusters, Roasted & Salted Pecans, Pecan Fruitcakes, and Honey Glazed Pecans are just a few of the options. If you have not stopped in our store we would love to see you! Ms.Pearl has her mask on and will be ready to have her photo taken with you!
Thank you so very much for all of the support over the last 40 years! We could not do this without the most dedicated customers in the world!
All our love,